Full Time
Salary: ₹15000-20000/-Month
Urgent Hiring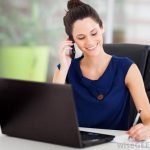 Website Limited Company
Online Interview, Joining and Pass will be provided by the company in lockdown too
Hi,
We have Very Urgent Opening for Admin Executive for Bhopal Location.
Job Profile-
Fire fighting, CCTV function, petty cash mgmt, vendor management, invoice billing, security, housekeeping handling, procurement of PC, stationary, furniture, event organization,, etc
Qualification- Any Graduate
Experience- 0-3 Yrs
Salary- ₹15000-20000/Month
Apply Online or WhatsApp us your Query.!!
Please Don't Call us.!!
To apply for this job please visit forms.gle.