Full Time
Salary: CTC up to ₹4.6LPA
Urgent Hiring.!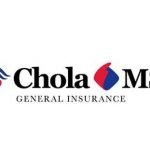 Website Cholamandalam MS General Insurance Compnay
209 Views, 73 Applied
Job Profile Details:
Post : Assistant Branch Manager
Type : On payroll of Chola People and Marketing Services Ltd. (CPMSPL)
Role:
• To support the Branch managers to handle the overall SMO Business, Operations, along with budgeted
topline, bottom line and distribution build as per plan.
Job Responsibilities:
• Must be in a position to manage agents in the absence of the Branch Manager. Needs to handle agents
Complaints and check policies before logging.
• Achieve monthly targets for recruitment and activation of agents
• Achieve monthly targets for Gross Written Premium (GWP)
• Should be adept at multi-tasking (handle SMO sales and operations on an on-going basis).
• Will be responsible for branch walk-ins and reconciliations in the bank.
• Will have to liaise with the respective teams at HO to ensure smooth functioning of the branch.
• Responsible for the Kiosk machines and the accuracy of issuance of policies from them
• Responsible for MIS reports for the branch
• Responsible for documents preparation for intermediary code.
• Must be in a position to manage disputes arising during branch walk-ins.
• Manage the channel – General Insurance Sales, agency, direct sales team etc.
The role as defined above is subject to change at the discretion of Chola MS GI.
Eligibility Criteria:
If you FULFILL ALL the below mentioned criteria, you will be eligible for Selection Process.
• Graduate/Post-Graduate from any stream.
• Experience: 0-3 years in any sales field.
• Age should not be more than 25 years as on training start date.
To apply for this job please visit forms.gle.