Full Time
Salary: CTC Ranges: Up To 3.70Lacs PA.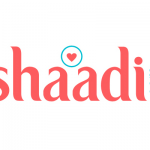 Website People Interactive (I) Pvt. Ltd. (Shaadi.com)
Company: People Interactive (I) Pvt. Ltd. (Shaadi.com)
Location: Bhopal, Madhya Pradesh
Department: Retail
Title: Center Manager
Role:
The Centre Manager will be completely responsible for the profitability of the particular Centre. He/She will be responsible for generating enquiries, converting them into premium memberships, achieving set revenue targets and ensuring quality of service delivery to customers 
Responsibilities
1. Creating marketing strategies and business plans along with the Territory / Regional Manager
2. Doing market mapping for the centre
3. Leading the centre team in organizing and executing the business plans
4. Generating enquiries by driving acquisition through lineage advertisements and BTL activities
5. Converting enquiries to premium memberships through the Sales Advisors
6. Ensuring quality of service delivery to the customers through the Service Advisors and ensuring success stories
7. Complying with all the centre operations processes
8. Maintaining the upkeep & hygiene of the centre
9. Ensuring overall smooth operation of the centre
10. Inculcating good practices, driving motivation, recruiting and retaining team members
11. Coordinating with the Head Office / HR dept for arranging periodical training for team members
12. Understanding and analyzing the Shaadi Centre work flow and providing input to improve it
13. Recording customer feedback appropriately and providing feedback to the Service Advisors and the product
14. development team Complying for all the processes laid out by various departments (Accounts, Admin, IS, HR etc) and timely
15. submission of all the statutory reports for centre operations Recommending processes, templates and standards (including escalation procedures) for improving customer
16. service Suggesting new ways as well as methods and channels to improve Shaadi Centre business and provide better
17. customer service Analyzing the various touch points with a customer and increasing interaction for generating additional revenue
Requirements
1.Graduate
2. Minimum 6 months of Managerial experience
3. Experience in revenue generation role is a must
4. Preferably he/she should have worked in a profit centre head position
5. Candidate with sales experience from Education industry (worked as Centre Manager) / Insurance / Telecom / other Financial Solutions industry preferred Team handling experience is a must
6. Should have ability to work on deadlines, targets and handle pressure situations
7. Familiarity with the internet & usage of computers
8. Verbal communication in English and one local language (local language depends on the location of the office)
9. High level of empathy
10. At least average writing skills
CTC Ranges: Up To 3.70Lacs PA.
6 days working (On the Rotational bases)
Share CV/Resume on – hr@jbrconsultant.com