Full Time
Salary: ₹26,000.00 to ₹40,000.00 /month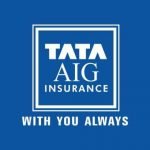 Website TATA AIG General Insurance Limited
Welcome to the selection process of Channel Sales Manager for TATA AIG General Insurance Company Ltd.
We request you to please read this hand-out very carefully and ensure that you have completely understood
the contents and all the details that are mentioned in this hand-out.
Please ensure that you clarify all your doubts with the authorities before proceeding further.
Job Profile Details:
Post : Channel Sales Manager
Major Deliverables:
Responsibility Area Actions Required
Key Area: To achieve budget
results
· To Breakdown the Budgets Producer / agent wise, Month wise
and Drive the channel in achieving the same
Key Area: Acquiring new
producers / agents

· Market mapping
· Identification of sources for recruitment
· Ensure recruitment of producers / dealers
· Referred recruitment
· Networking & relationship building
Key Area: To ensure & increase
business through span of active
producers
· Ensuring structured Training programs -Product training
· Execution of road shows, promotional activities & campaigns
etc.
Key Area: To ensure hygiene in
the business
· To clear up cheque bouncing cleared up
· Customer complains to be resolved
The role as defined above is subject to change at the discretion of TATA AIG.
Eligibility Criteria:
If you FULFILL ALL the below mentioned criteria, you will be eligible for Selection Process.
 Graduate/Post-Graduate from any stream.
 Experience: 6 months to 3 years.
 Age should not be more than 28 years as on training start date.
Selection Process:
Applicant is required to successfully clear the interview round with ITM and TATA AIG followed by selection
process to get enrolled for the "Post Graduate Diploma in General Insurance" in TATA AIG.
Compensation & Benefits:
 During residential training candidates will get paid stipend of Rs. 5,000/- for 4 weeks.
 On successful completion of 4-weeks classroom residential training candidates will go under 1-month
Internship with TATA AIG. During Internship candidate will get paid stipend of Rs. 12,000/ for 1
month.
 On successful completion of 1-month internship program candidates will go under On the Job
Training (OJT) for 5+5 months, in which first 5 months will be soft targets and next 5 months will be
normal targets with TATA AIG. During OJT candidate will get paid stipend of Rs. 17,000/- plus
monthly Incentive.
 Post completion of 1 year "Post Graduate Diploma Program in General Insurance" training program
candidate will be absorbed by TATA AIG with an annual fixed CTC of Rs. 3,25,000/- + Incentives.
 Travel Reimbursement- Travel fare to be reimbursed of selected candidate to the training center
from home and to the allotted location after the completion of the training in 3RD AC post joining to
the respective branch.
Fee:
 The total training program fee is Rs. 58,475/- plus GST out of which Rs. 50,000/- plus GST program
fees will be funded by TATA AIG and the remaining Rs. 8,475/- plus GST (Rs. 10,000/-) needs to be
borne by the candidate before commencement of the training through DD. The Training fees
includes all the expenses like lodging, boarding & training.
Share your CV/Resume on – hr@jbrconsultant.com