Full Time
Bhopal, Indore, Raipur, Mumbai, Delhi, Nagpur, Pune, Kolkata, Jabalpur, Gwalior, Jaipur, Gaya, Kheda, Bhilai, Anand, Ghaziabad
Salary: ₹ 1.56LPA-2.4LPA + Other Benefitss
Weekly Interview Drive.!! All India Locations Available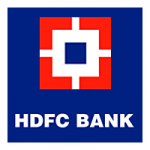 Website HDFC Bank Ltd.
1174 Applied, 1785 Views
Next Interview  Dates & Locations-
Ratlam – 21-02-2020 (Expected)
Raipur – 19-02-2020
Siliguri – 20-02-2020
Kolkata – 21-02-2020
Bhilai – 22-02-2020
Bhubaneshwar – 26-02-2020
Kolkata- 26-02-2020
Designation – Sales Officer
JOB PROFILE:
 Sales Officers are ON ROLLS of HDFC Bank.
 Providing support to branch profitability by acquisition of CASA.
 Will be required to generate business for designated branch in the assigned geography.
KEY JOB RESPONSIBILITIES:
 Ensure quality new acquisition on CASA for Resident/Non-Resident accounts, Demat, HSL, Credit cards through Referrals
from branch walk-ins, associates and cold calls in the catchment area.
 Penetration of FD to existing and new customers.
 Ensure quality customer service is delivered.
 Meet productivity norms defined through support of channels and own efforts.
 Lead generation of customers and closure by tele calling, e-mailing and direct mailing, and tapping walk-ins wherever
possible.
 Generating leads for other products and passing the same to the branch for follow ups.
ELIGIBILITY:
 Age: 20-26 years
 Fresh graduates, MBA and post-graduates.
 0-2 years of experience in sales.
 Must NOT have any blood relatives (for example, parents, brothers, sisters, children, or spouse) currently working with HDFC
Bank.
Own Vehicle Compulsory.!
Training-
6 Days Residential training will be at ITM at Raipur Location, Which has fee amount of Rs 8260/- will be paid to ITM before training & after selection.
SALARY:
 On successful completion of the training, the applicant will start at the post of Sales Officer at an annual CTC of 1.56 Lac to 2.4 Lac plus performance-based incentives, Mediclaim, pf, gratuity, bonus, etc as per organisation rules.
Share Your Updated Resume on – banking@jbrconsultant.com
or
WhatsApp Your Resume on

–
7247-666-888
Fill Online Form here-
Note- There is No Placement Charges for the Job/  It is Free Job
If you are from Bhopal or Nearby City, You can visit our Office at
Office Address-341, 1st Floor, Dynamic Center Building, Near Hotel Surendra Vilas, Above MP Online Shop or Omtex Furniture , Opposite DB City Mall, MP Nagar Zone-1, Bhopal.
Timing –10AM –5PM (Monday-Saturday)
Meet to HR Sir