Full Time
Salary: ₹10,000.00 to ₹15,000.00 /month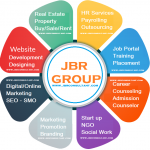 Website Dairy Company
Job Summary
Position – Paneer Operator
We have different kinds of product range in Milk & Food preparation. Responsibilities and Duties Responsibilities –
1. Having exposure in operation of Pasteurization / Homogenization / PHE. 2. Engaging in Food manufacturing, Packaging and Dispatch.
3. Participation in daily production and cleaning duties.
4. Should be able to handle the variation in pH, which is most suitable for the preparation of Good quality Paneer.
5. Leadership Skill – Labour Management.
6. Must have knowledge of automation i.e knowledge of handling automatic machine.
7. Should be able to use Membrane Technology like ultra filtration, Micro filtration.
Key Skills
1. Computer Skills., Labor management skill Required Experience and Qualifications
Experience – Working experience in dairy plant of 1- 3 years. Qualification – 1. Dairy Plant experience is required.
Qualification –
1. Dairy Plant experience is required.
2. Sanitization certificates are an asset.
3. Record keeping skills are an asset.
4.Food qualification certificate like B.SC in Food Technology / Dairy Technology.
How to Apply?
Interested Candidates Can Visit Our Office –
Address – Office No.341, Dynamic Center Building (Right Side of Hotel Surendra Vilas), Above MP Online Shop, Opposite DB City Mall, MP Nagar Zone-1, Bhopal.
Timing – 10AM-5PM