Full Time
Salary: ₹ As Per Experience and Industry
Urgent Hiring.!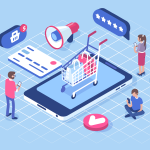 Website Construction Company
66 Views 19 Applied
Position: Executive Purchase
Experience: 1-4years
Qualification: Graduate
Openings: 2
Location – Bhopal
Salary: Depend on Experience
Job Responsibilities:
Create and maintain a vendor database through introduction and evaluation of new vendors.
Responsible for finalizing rates with various sub-Contractors.
Responsible for procurement of all materials related to construction site.
Analyzing and sending purchase orders based on inventory levels.
Responsible for handling the purchase and stores department independently.
Receiving/ Issue of materials.
Quality check and control.
Security and safety of materials.
Initiating annual rate contract system and annual maintenance contracts.
Deliver cost saving through extensive analysis, development of new suppliers and negotiations with suppliers.
Focus on new products, new technology available in the sector.
Responsible for Procurement Planning, Vendor/ Contract Management.
Should have technical knowledge- civil materials and specifications.
Good communication and negotiation skills.
Competency in computer application.
To apply for this job please visit forms.gle.