Full Time
Salary: ₹ as per interview & Last CTC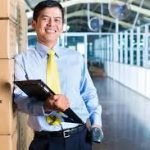 Manufacturing Company
Urgently Hiring.!
 Job Profile(Key Responsibility) of Sales Marketing:
* Need to take lead for the sales of electrical panels for the power sector, solar energy housing sector and other industries.
* Lead Generator
* Convince customers technically.
* tender arrangement and submission
* Preparation of sales strategy
* Suggest economical solutions
* Able to crack govt. leads
* Knowledge of different sectors and requirement
  Education Qualification:  
Bachelor in engineering- electrical & Telecommunication
MBA(Marketing) preferable
Previous experience in design preferred 
Excellent computer skills.
Process –
Registration with JBR GROUP

Telephonic Interview

Selection

Joining
Share your Resume on WhatsApp – 07247666888
If you are having any problem / issue with our process or with any Executive of any branch, You can drop mail to HR & Admin Mrs. Nisha Thakur on – hr@jbrconsultant.com , we will fix it within 24 hours.!
Our Branches – Noida , Bangalore, Indore, Delhi, Bhopal